Social Media as a Store Front for Brands!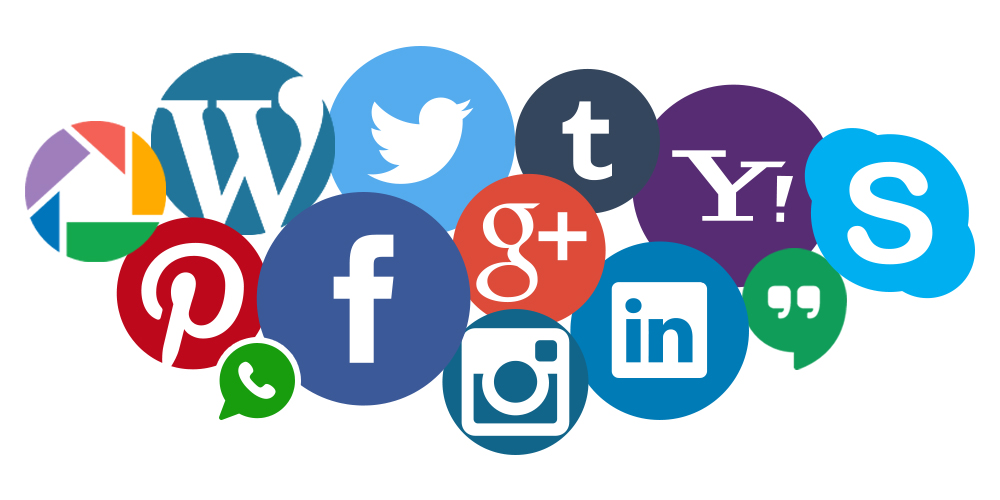 Social media may be defined as group of online communication options which allows a brand or business relate with a huge audience in a virtual space. There are all sorts of platforms: YouTube, LinkedIn, Facebook, Pinterest, Instagram, Twitter, WeChat, Qzone, Weibo, Reddit etc.
Social media first started with people having common interests sharing information with one another. As a people, business and enterprise is one of our natural interests and therefore – the need to bring businesses on social media was evident and this has changed the dynamics of business communications forever! Today, any organisation looking to have a target audience experience their brand cannot afford not to invest in social media!
These social media platforms allow businesses to Be Visible, Connect, Tell their story, Advertise, Get feedback and maintain Round the Clock Presence.
Visibility: Chances are that someone may forget what he read somewhere, but he is likely to remember what he saw and heard. Companies have gone beyond just sharing their logos and taglines and are now communicating all aspects of their brand on social media due to how versatile the platforms allow brands to be. You are able to tell virtually everything about a company's products, services and even new innovations on business processes on social media. The platforms allow customers, both existing and prospects to engage with brands quicker as well as make decisions faster.
Connection: Social media platforms solve the p brands encounter when struggling to connect with potential customers as well as existing ones. Creating and sharing content continuously and connecting with customers based on interests or social behaviors are the best ways to achieve this.
Advertising Campaign: The advent of social media has allowed companies utilise these platforms as a storefront for their businesses. Gone are the days when advertising campaigns cost huge sums of money and lots of time spent on complex production plans. Now adverts can be short, precise, punchy and direct with the tendency to go viral. Viral = Cheap / Unpaid publicity.  Facebook alone has over 2.2billion active users and counting.
Companies can also track and monitor their online campaigns and generate performance analysis. In fact, social media is the easiest measurement of marketing ROI.  Any other marketing activity proves a challenge when measurement is required.
Getting Feedback: Brands are able to tell from responses received how well a campaign has gone or otherwise. Companies are very quickly made aware of how the brand or product is perceived by customers. This is a very important aspect that cannot be undermined. Brands have gotten into trouble by not acting appropriately or promptly to customers complaint on social media.
For instance, the popular incident of United Airlines breaking a commuter's guitar in 2008 went viral. It may not have been bad publicity if the airline had acted promptly and gotten Dave Carroll in a better place. In fact, the YouTube videos made might have been in adulation of the Airline if they had acted differently. By June 2018, the youtube videos posted in 2009 had over 18million views and over 120,000 likes. See here for more https://en.wikipedia.org/wiki/United_Breaks_Guitars  on how social media made a difference to a brand and for a customer.
Round the Clock Presence: It doesn't matter whether a target audience is nocturnal or diurnal in nature, with social media you are in their faces whenever they come online. Social media and all the analytics can help brands register their presence wherever the customer goes, and this is because on social media, everyone leaves a footprint. Smart brands have learnt to follow the footprints of target audiences and have attained a constant presence in their space!
If your business is not on social media today, your brand is practically invisible to your target audience, regardless of who they are. The social community allows brands to form and develop a bond with customers while taking them on a journey on corporate profitability!
We are social! Find us on Facebook, Instagram, Twitter and LinkedIn.